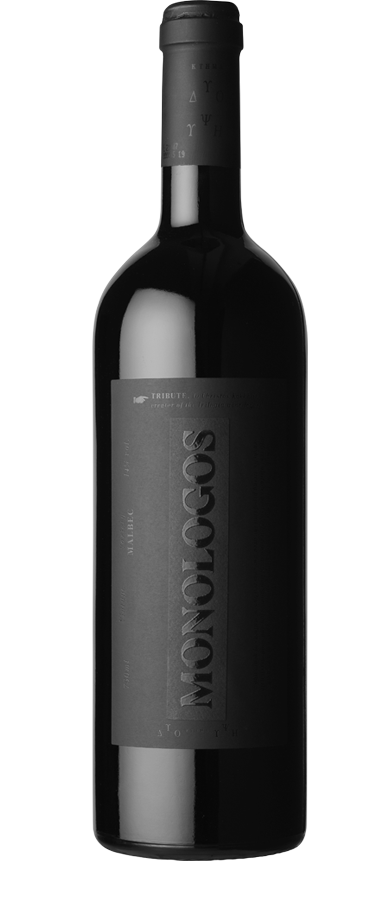 MONOLOGOS
MALBEC
"A rare monovarietal Malbec from Greece"
Winemaker's comment
The Malbec grapes were manually harvested during the beginning of August and immediately destemmed and crushed. The wine fermented in stainless steel tanks with a long extraction period and it was left to mature for 12 months in French oak barrels.
Our tasting impressions
This is a full-bodied red wine that boasts a generous nose of blackberry, plum and a floral whisper of violet, and wonderfully integrated subtle aromas of vanilla, cedar and milk chocolate. The palate is rich with robust tannins wrapped around natural freshness, underpinning the long length of velvety black fruit.
Serving suggestions
Monologos is ready to be enjoyed now but will age gracefully for 10 to 15 years. It pairs well with red meat with spicy sauces or simply grilled, leaner beef cuts and a board of hard cheeses.
2020 - 14% vol. - origin Ilia - organically grown - serve at 16-18 °C
×