"In our unrelenting quest for wine excellence, we discovered a very special vineyard, which sprawls grandly over two opposite slopes amidst the wild landscape of the dramatic Peloponnesian peninsula.
Here, at the estate we now call Ktima Dio Ipsi, we aspire to craft distinct Greek wines of world-class quality that are intrinsically linked to this generous land, its glorious past and the character of its people."
Vangelis Gerovassiliou, Vassilis Tsaktsarlis, Christos Dimistos
Nestled in an unspoiled valley in the prefecture of Ilia, in the northwest part of the Peloponnese, lays the organic vineyard of Ktima Dio Ipsi, a name inspired by its distinctive topography which means Two Heights Estate.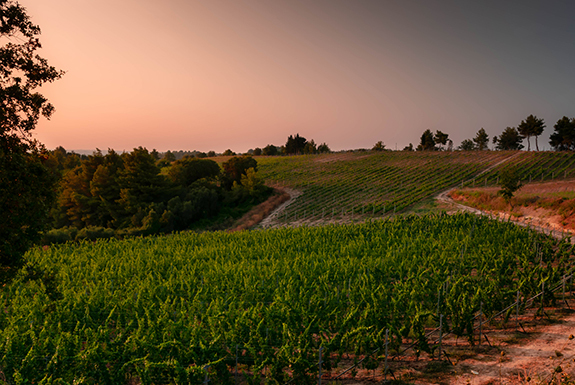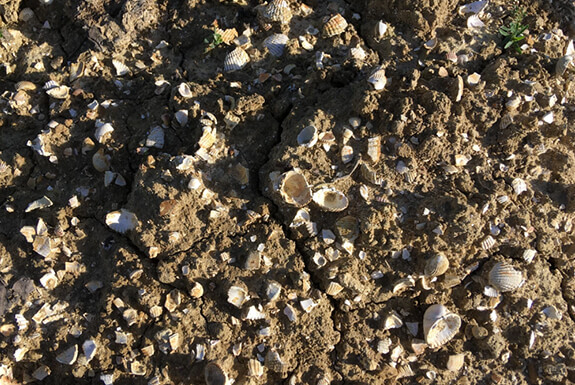 Situated on the site of ancient Ilida opposite the island of Zakynthos, this unique vineyard rolls like a wave over two facing slopes with different altitudes. The soil type is a mix of sand, limestone and clay with a high content of shells, which affirms that this land rose from the sea millions of years ago.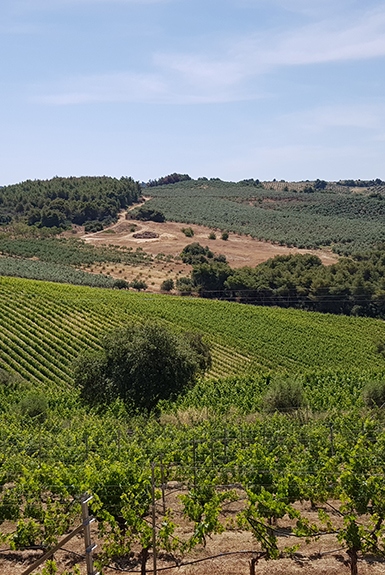 Ktima Dio Ipsi consists of a privately owned organic vineyard of 14,5 hectares.

Native Kydonitsa, Assyrtiko, Agiorgitiko, Mavrodaphne, Vertzami, and international Cabernet Sauvignon, Syrah and Malbec vines cling to steep slopes. Entrusted to man's care, they thrive here thanks to the benign Mediterranean climate with mild winters and warm summers, tempered by the sea breeze.

The vineyard and the surrounding old olive grove are an extraordinary concentrate of natural beauty and generosity. It is an infinite inspiration for the making of distinctive estate wines and extra virgin olive oil pressed from the Koroneiki cultivar.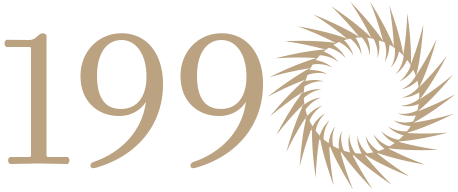 In 1990, Christos Kokkalis, a pharmacist by profession and true lover of good wine, planted a small vineyard with mainly Cabernet Sauvignon in the area of Agios Andreas in Ilia. He made the iconic Trilogia wine, a label that received international acclaim.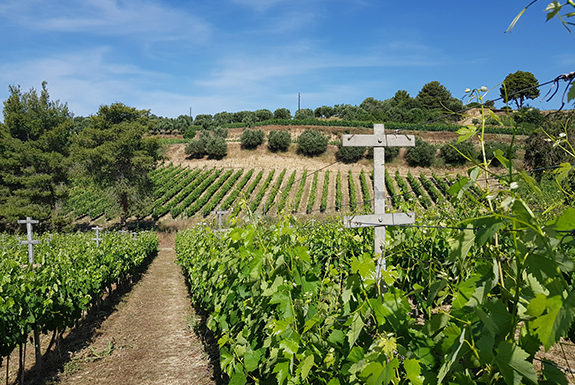 Years later, in 2014, renowned winemakers Vangelis Gerovassiliou and Vassilis Tsaktsarlis of Biblia Chora took over the estate, just as Kokkalis had wished for, with the intent to make typical, characterful wines of top-notch quality. After its acquisition, the estate was christened Ktima Dio Ipsi.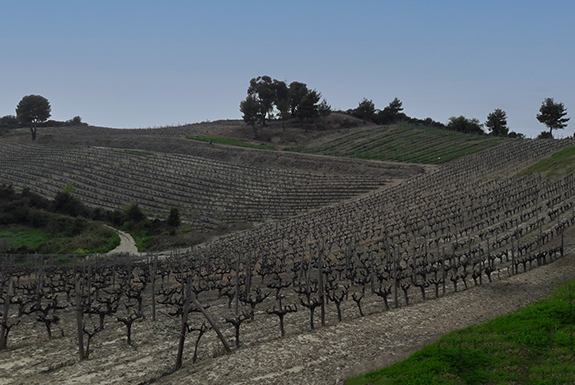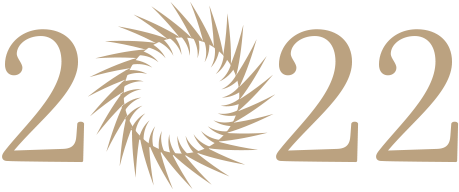 Today, Ktima Dio Ipsi consists of an organic vineyard of 14,5 hectares of vine plantings and the original 2 hectares olive grove. Ktima Dio Ipsi produces the estate wines DIALOGOS White and Red as well as the legendary TRILOGIA label in tribute to its inspirer, Christos Kokkalis.