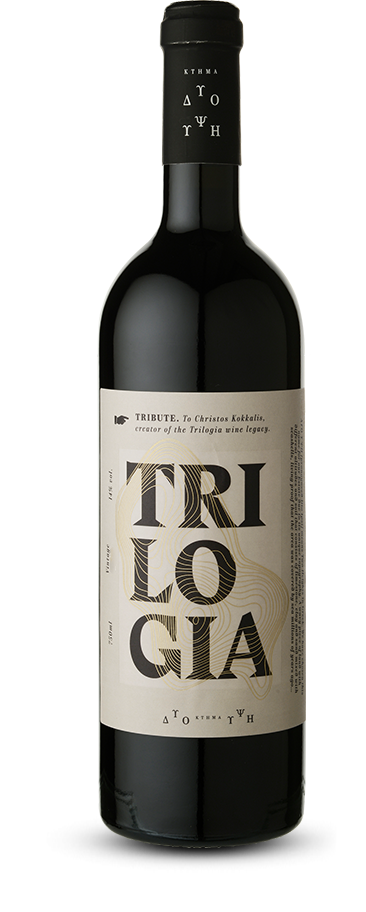 TRILOGIA
CABERNET SAUVIGNON
"A tribute to Greek Cabernet Sauvignon"
Winemaker's comment
The Cabernet Sauvignon grapes were picked at the end of August. The manual harvest yielded a small crop of 2500 to 4000 kg/ha. The destemmed and crushed grapes fermented in stainless steel tanks, and after a prolonged maceration period, the wine reposed in new French oak barrels for 15 months.
Our tasting impressions
This is a bold red wine wreathed in red currant and raspberry flavours, with firm tannins and an exuberant finish. It entices with a spicy nose and a pleasant whiff of cigar-box wood and tobacco. The palate is rich, complex and chockfull of red fruit typical for the variety.
Serving suggestions
Trilogia is a vin-de-garde, and ages 15 to 25 years. It pairs perfectly with roasted meat, rotisserie, cold cuts and smoked cheeses.
2019 - 15% vol. - origin Ilia - organically grown - serve at 16-18°C
Awards
«Decanter» 2023 / Vintage '18 / Bronze Medal
«Concours Mondial de Bruxelles» 2023 / Vintage '18 / Silver Medal
«Challenge International du Vin» 2023 / Vintage '18 / Gold Medal
«Berliner Wine Trophy» 2023 / Vintage '18 / CATEGORY IV
×